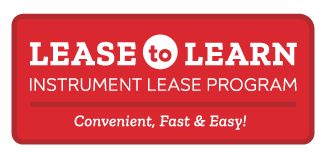 Rent your instrument here and choose from one of our three plans:
Monthly, School Year or Annual.
For supplies only, please click here.
Please be sure to choose the correct district*, school, and grade to ensure your child gets the correct book, accessories and delivery date.
* If the student attends a private or parochial school, please select "Private Schools" as the district.